Verena Horn, King Edward VI Upper School, England, Mobility for Internship, PHST
Contact of School
Grove Road
Bury St Edmunds
Suffolk, IP33 3BH
Telephone: +44 (0) 1284 761393
Fax: +44 (0) 1284 767474
Email: admin@king-ed.suffolk.sch.uk
Description of King Edward VI Upper School (KEGS)
The school itself was built in 1550 and was originally a grammar school for boys. However, now it is a comprehensive school and besides the main building there are several other buildings so the school seems massive. The additional buildings to the school are very important, though, due to the fact that they give the students the possibility to learn in the best environment. Moreover, KEGS is very engaged in enrichment activities and therefore, provides students with many opportunities to broaden their minds, whether this is in P.E., arts, drama, languages, music and many more. The school's debating team has a national reputation and the members consistently receive awards.
All classrooms are equipped with the newest technology and provide a projector, a white board and/or a smart board. Aside from that the students can choose between a number of ICT rooms which are equipped with either Microsoft or Apple computers so that they learn how to work on both systems and can have a good command of Microsoft as well as Apple tools.
Description of Teaching
The way of teaching and learning and the structure of a school in the UK differs in many points compared to the Austrian when I think about King Edward VI School. However, this doesn't mean that one system is better or worse than the other. It just means that when you are teaching at an English school you shouldn't think it would work the same way as at an Austrian one.
Let me begin with the structure of KEGS:
As I already mentioned before there are several buildings and over 100 staff members. I say staff members because there are not only teachers. Staff is divided into areas they are responsible for, like Leadership, Key roles, Head of Colleges, Head of Subject Leaders, "ordinary" teachers, admin and support staff, technicians, assistants, you name it. As you can imagine, people don't know each other anymore and during 8 months, every day you get to know new people.
Students in the years below 12 have to wear a school uniform. In year 12 and 13 they are allowed to wear their everyday clothes. But they are not allowed to wear hoodies, caps or tank tops. They don't wear house shoes and they also don't have lockers provided for the students in the school. This is why the children always carry their jackets or coats with them.
In the next paragraph I'm going to introduce you to the way of teaching and learning when it comes to learning a language, since I haven't got experience in other subjects.
First of all, in UK every teacher has their own classroom. The students change between rooms and even buildings, depending on what subject they are going to have next. In a way this resembles being at Uni. Anyway, the students are not very good in the lower years when it comes to language learning. I think this is the case because almost every assessment they have is standardised. They know exactly what the exam will ask or want them to know. As a consequence, the children learn everything by heart but have no idea what they learn. This means, when there is an oral exam and you don't ask the examinee the questions in the right order as they have learnt it, he/she will probably not know what to answer. Also, I experienced loads of situations where I asked students what they want to say with their notes because they made no sense to me, and I always got the same answer, that they have no clue neither.
Besides, it is difficult to explain the German language to most of them as well because they suffer a lack of grammatical knowledge, and they also have problems with English. They don't know the difference between a verb, an adjective, an adverb or a noun. I know that this is more and more the case in Austria, but it just makes things harder especially when you have to point such things out for students in year 13 who are doing their A-levels in May and June all the time.
All in all, I can't complain about teaching in King Edward VI School. My mentor teacher has been very helpful. We even split the year 10 and 11 classes so that I also had the chance to teach which I really appreciated. Because of that I could gain more experience in teaching and have learnt how to deal with certain situations, like being on school trips.
Description of Registration Process
The registration process for being a German assistant in UK was easy. It's thanks to the Centre for International Relations in Education at the University of Teacher Education Styria and the website of "weltweit unterrichten" where everything you need to know is explained in great detail.
The first thing you should do when you are interested in becoming a Language Assistant (which I really recommend especially to all English students) is to see one of the staff at the International Office because they can give you good advice and help with the registration process. The next thing you have to do is to visit the website of "weltweit unterrichten" and apply for a "Sprachassistenz außerhalb Österreichs". After you have applied online and sent the required documents to the organization, you'll have an interview with people of the responsible authorities probably in March. They'll interview you in German as well as in English and they'll ask you things like "Why you want to become an assistant", "How would you present Austria in class" or "What things would you do in class with this topic" (they'll give you a topic).
Finances
Living and housing in the UK is obviously more expensive than in Austria. This is why you should not start converting prices when you buy food or clothes here, pay for your rent (GBP 105 pw) or phone contract (giffgaff GBP 15 pcm). According to 'weltweit unterrichten', language assistances outside of London City Centre receive GBP 887 per month. In the beginning, I had some troubles with my payments. Suffolk County Council deducted National Insurance (GBP 25) which you have to pay, but then deducted Pension and Tax as well. This is why, it was a bit hard to 'survive' the first 5 months, and without the Erasmus+ grant and my parents it wouldn't have been possible. However, as soon as you get paid the correct amount, you shouldn't have problems anymore.
I suggest that you exchange at least €1000 before you come to England because you will get your first salary at the end of October and if there is a problem, like for example the problem I had, you'll be happy to have some money.
Review of your stay abroad in academic terms
Becoming a language assistant was one of the best decisions I have ever made. I could improve my English a lot and got so much more fluently. Also, spending time with my English friends and therefore, getting to know many English phrases helped me learn and I feel really comfortable when speaking English. Simply put, I really enjoyed being in the UK and also that I had the chance to experience teaching in another country before starting my teaching career in Austria.
Review of the stay abroad in cultural terms
Those 8 months in the UK gave me loads of impressions. I could visit places in England I probably wouldn't see when I would just come for holidays. I fell in love with the singularities every place here has, starting with brick houses in Suffolk to limestone buildings in Bath. Every little village has its charm. Also, I could experience the friendliness of salespeople in supermarkets who call you "My dear" or "Darling" and tell you to "take care". Moreover, I never had so much tea before in my life and I'll miss Sunday's roast dinners, which are also kind of a tradition.
Review of the stay abroad in social terms
In my first weeks in England, I was flabbergasted when people I didn't even know, for example the cashier in Waitrose or the barista in Costa called me "My dear" or "Lovely". Besides, I was thrilled by their willingness to help. I have been on a trip to Scotland with friends and we haven't had the slightest idea where we are, so we stand there on a pavement with a map in our hands when all of a sudden a young woman asked us if she could help us find our way. In the end, she even walked with us to the place so that we couldn't get lost again.
Also, I was really lucky to find a host family who did a lot of activities and trips with me. And, I'm also very thankful that I had such a lovely host sister which became a really good friend by now. Because of her, I got to know a lot of people who made my stay very enjoyable. Furthermore, I'm happy that I got to know the French Assistant of Upper County with whom I could share the new experience.
Did you gain any learning experiences you wouldn't have gained without staying abroad?
Yes, I did. I learnt how to live more independently and how to deal with bureaucracy.
Do you think staying abroad provided benefits for your future job (as a teacher)?
Yes, I think so. Not only because I could improve my English but also because I got to know what teaching on a daily basis is like. I definitely benefited in a way that I now have a better feeling when it comes to talking to students, explaining difficult topics or being on a school trip where you have to deal with so many other things as well, especially personal ones.
Did this stay abroad affect or change your personality?
Yes, absolutely. It made me think about my future and what I really want in life. I think I grew up a bit in the last months. This experience made crossing the line between student's life and adulthood a bit easier because on the one hand, you have to deal with taxes and pension scheme and on the other hand, it's not really working full-time since you work for just 12 hours a week.
Useful tips (housing, traveling …)
In terms of finding a place to stay, I would suggest to ask the school first. Some of the teachers do have empty rooms in their houses. If you don't want to live with a family, which I think is better because you learn the English way of life and you always have someone to talk to and ask in case you need help. I would also send an email to County Upper School (or other schools in the area) and ask if they have an assistant for the upcoming school year, so that you can get in touch with this person to maybe find a place to stay together. I wouldn't recommend renting a flat just for you. First of all, it's very expensive and secondly, you have not really a chance to speak English then.
Traveling during your stay is easy because you have a lot of free time. I got myself a Coach Card (£10) for National Express and a Rail Card (£30). Those cards save you a lot of money. Also, think about the time when you book a train or a coach for a journey. The closer your travel date is coming the more expensive fares get. I travelled a lot around England and Scotland, and I also have been to Iceland which was amazing. If you're planning to fly somewhere, for example to Ireland, have a look at Ryan Air or Easy Jet, since they always offer very cheap flights when traveling just with hand luggage.
What I also missed is getting a credit card before I came here, because if you want to rent a car, as I did with friends in Scotland, you need a credit card for putting down a deposit otherwise it's not possible to rent it. I don't say it's a must to have one, since I also didn't get one in the end but did a lot of travelling; I just want to make clear that it makes things a bit easier.
Before you start your assistant's job in UK, you are going to have an introducation seminar organized by "Weltweit Unterrichten" which I highly recommend to visit. The seminar lasts for five days and normally is in July. In those five days you get to know the other assistants, you take part in seminars that deal with teaching German as a foreign language and you get the chance to talk to former assistants who give you a lot of useful hits and information about your year in England.
Images
Some impressions of my trips.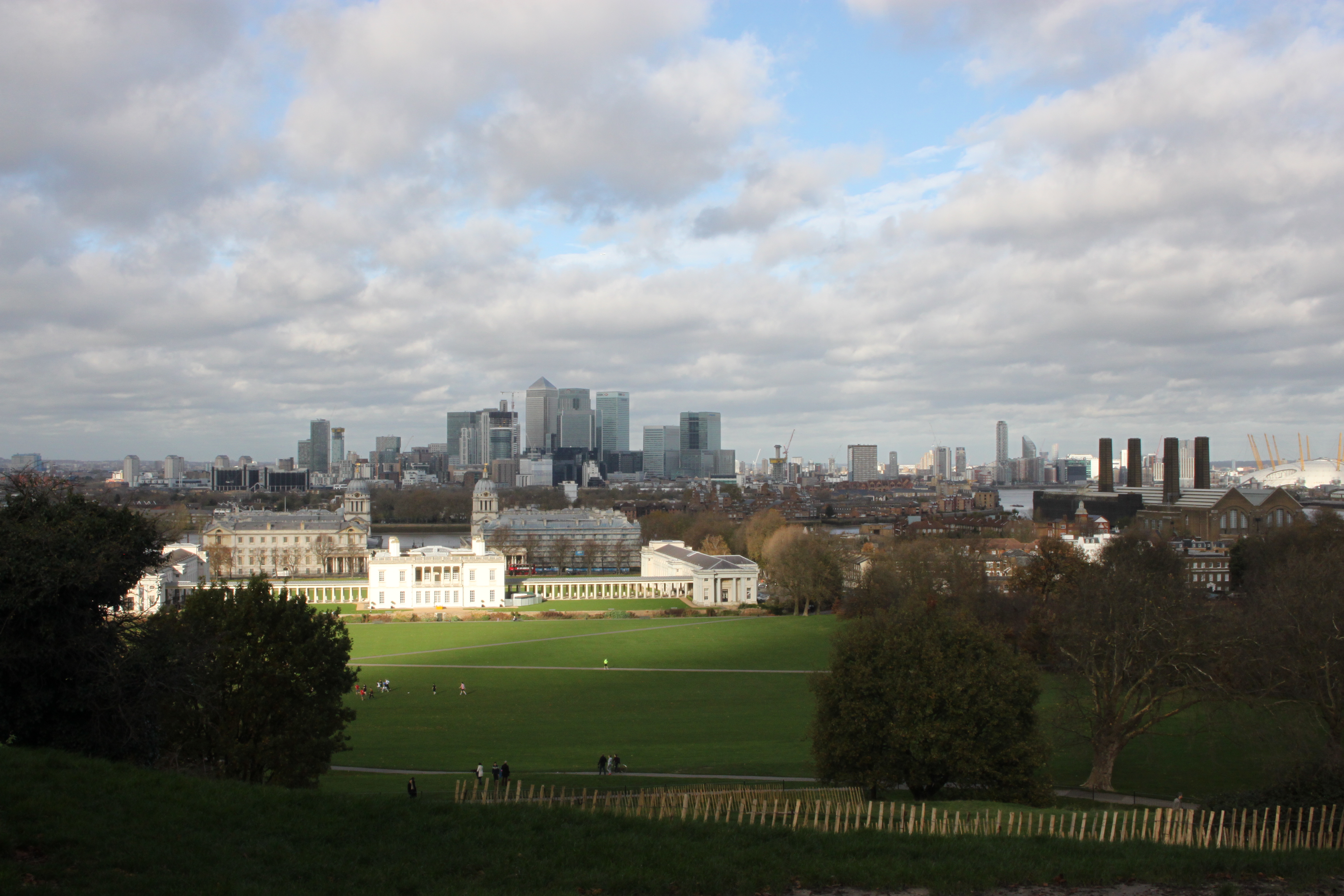 London City Centre - Greenwich (CC by Verena Horn)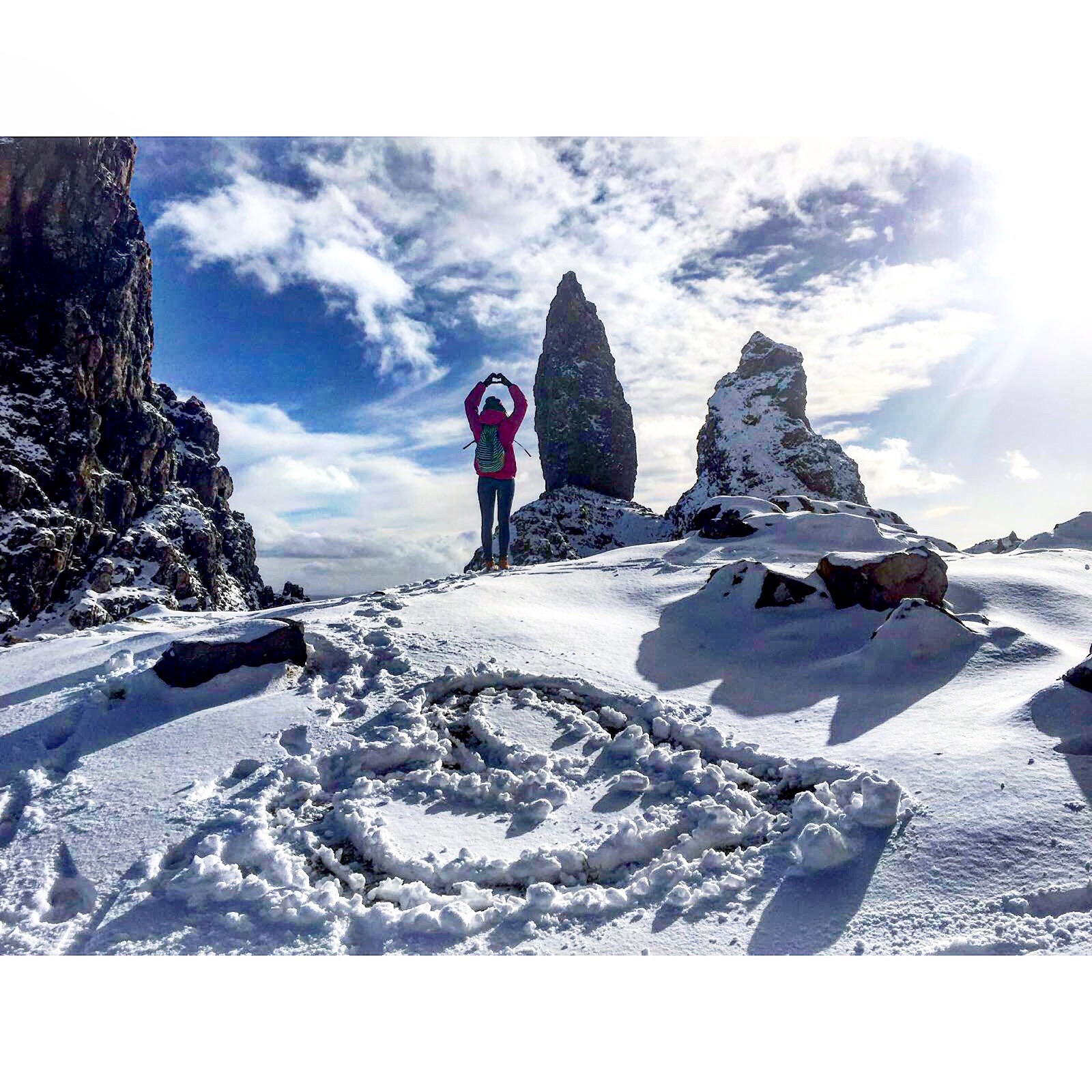 Old Man of Storr, Isle of Skye, Scotlandenwich (CC by Verena Horn)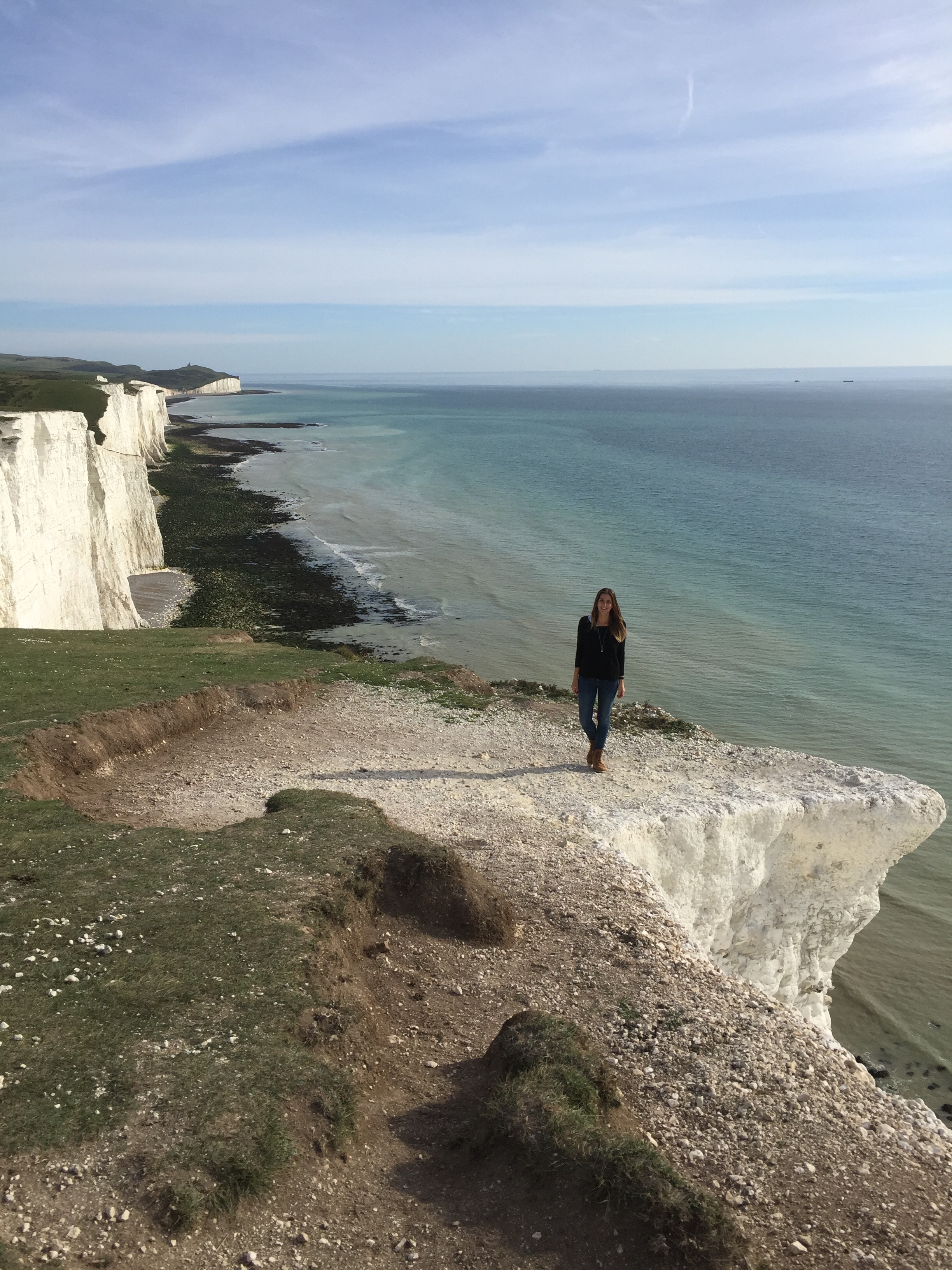 Seven Sisters Nation Park, near Brighton (CC by Verena Horn)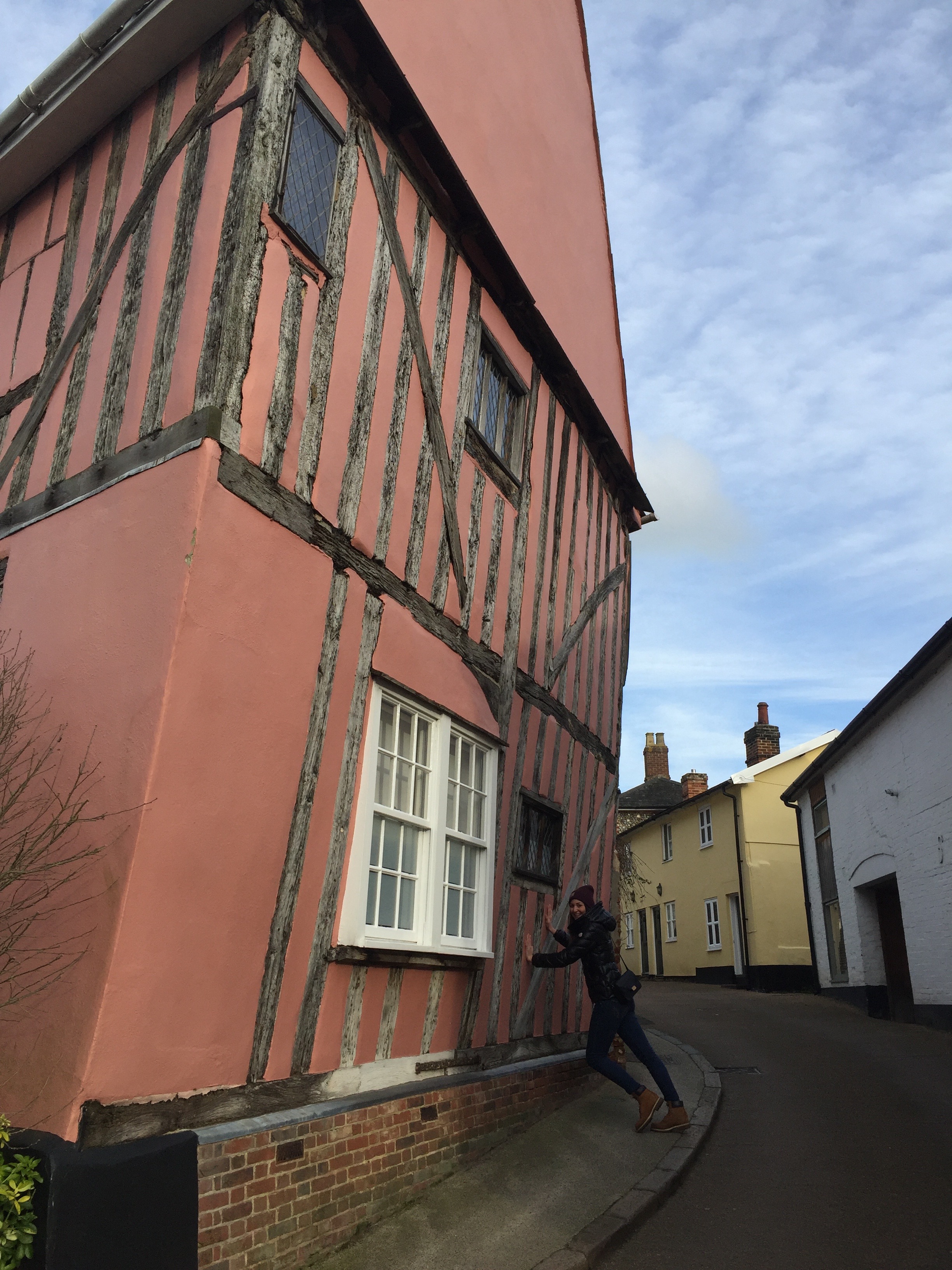 Lavenham, Suffolk (CC by Verena Horn)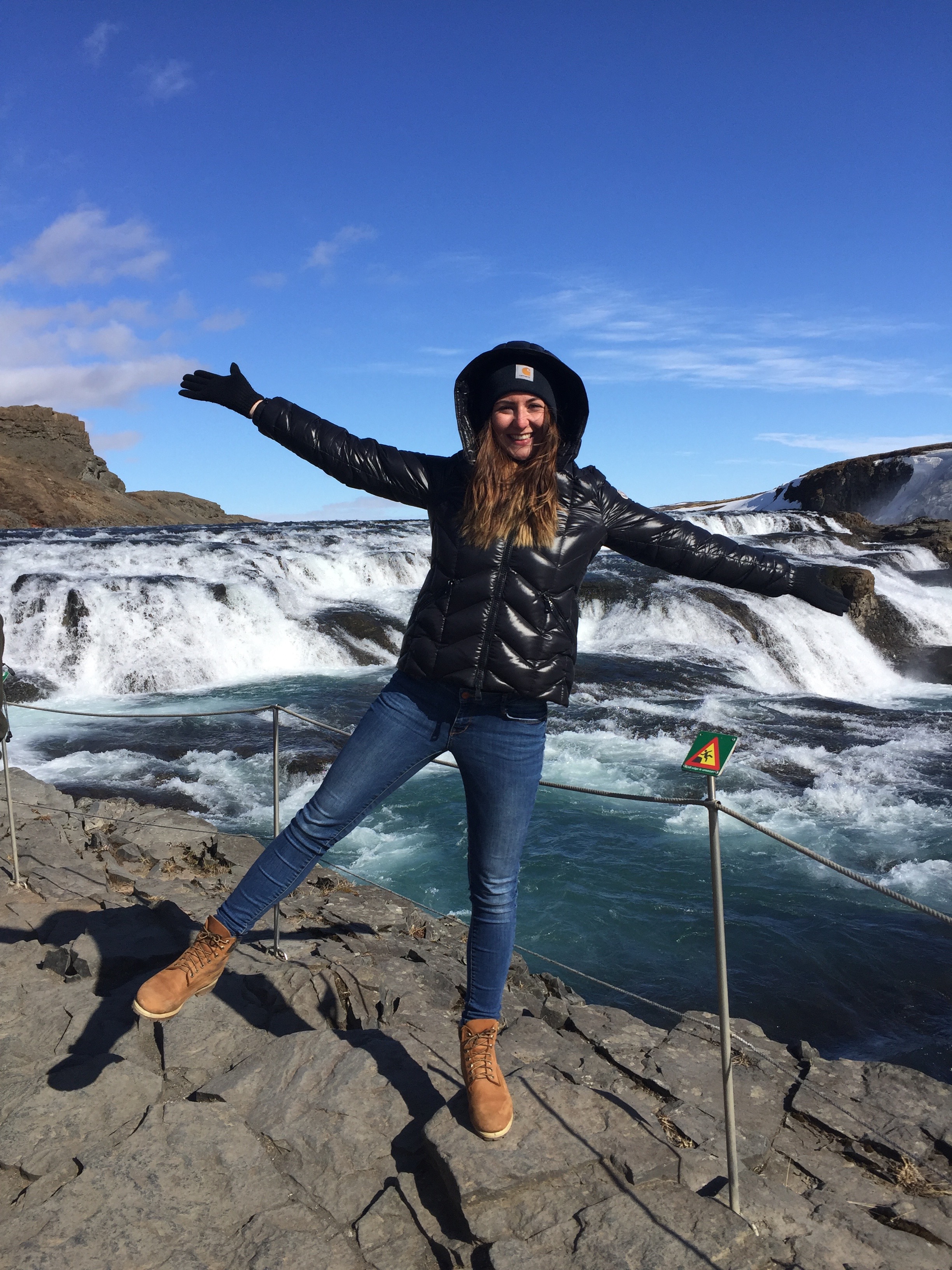 Gulfoss Waterfall, Iceland (CC by Verena Horn)

Roman Baths, Bath (CC by Verena Horn)