Manisha Berkigt, Universität zu Köln, Germany, Mobility for Study, Incoming, PHST
Author: Manisha Berkigt
To be an Erasmus Student at the PHST Graz was one of the best impressions I ever had before.
I came alone from Germany, from the University of Köln, to Graz but I didn't feel anytime alone. At the first moment I found a lot of nice people. And at least these people became my friends. With the digital networks like an Erasmus Facebook group or Whatsapp-group we were since the arrival connected. This was the easiest way to see who is also in Graz and who I will expect. Further the PHST teachers and our 'buddies' were really good organize . They offered us a lot of activities for the whole group, so we get to know each other pretty good and get the sense to be here as a group.
Also to see the city was a new experience. The old centre with the "Schloßberg" was impressive. On one of our first days here, our 'buddies' organized a city rally. For the most of us was it the first impression to see a lot of the city and to get orientated.
The PHST is a university in Graz, which is specialized for teacher education. Our erasmus courses were mostly about international education systems and international teacher competences. Therefore you have to discuss frequently with your erasmus members about the home education and self-experiences. Also the tasks are always changing so you have to work constant in different "international-mixed" group and work with nearly everyone of the erasmus group.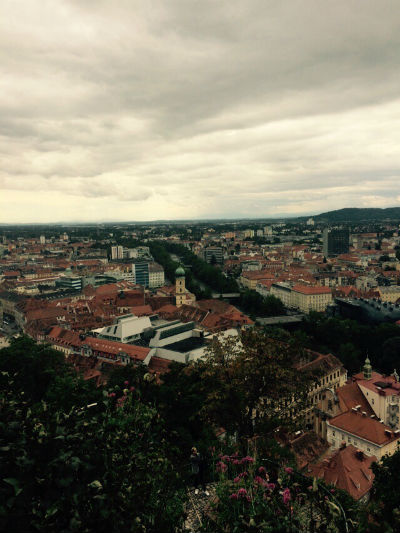 CC by Manisha Berkigt