Rosan Heite, Kids Gear, Uganda, Mobility for intership, KPZ
Contacts school
Kids Gear Primary School
Dutch address
Contactgegevens Stichting UP4S

Lijster 13 7423 EG Deventer

Phone

0570-51 36 73

e-mail

ING

NL61INGB0009514816

KvK

08 11 37 32
Ugandan address
P.O. BOX 1078 Masaka
Coordinators:
Kinene Martin
Kids Gear primary school
P.O BOX 1078
Masaka
About the school:
The Kids Gear Primary School in Bukomansimbi (Uganda) is a primary school, which is set up by UP4S Foundation, an Dutch organisation. The UP4S Foundation (pronounced as: 'up-for-us') gives orphan- and disadvantaged children the opportunity to go to school and get a warm home. The idea is that children will be raised to young people who are proud of their country and are willing to build up a better future.
Unlike most schools in Uganda, the focus at the Kids Gear Primary School is development-oriented education. The child is the priority. Of course they have to work from the Ugandan culture and this will clearly marks on subjects such as drama, music and dance. With help from volunteers and interns, local teachers are coached and helped where needed. Usually Ugandan schools only teach the bright kids. This way the slow children get behind even more because they get no attention from the teacher. At the Kids Gear Primary School, they want all pupils have a chance. This reflects in the motto of the school which is: "ALL CHILDREN COUNT".
When you want to do your internship in Uganda, remember that there is an different way of teaching in Uganda. The teacher is in front of the class almost the whole lesson. The children listen to the teacher, they don't ask a lot of questions, they don't even talk in the lessons. Be open-minded and know that you have to change to the Ugandan culture. In the school there are chalkboards, chalk, a lot of sports equipment and there is paper available. If there are more things you want to use you have to take with you for The Netherlands.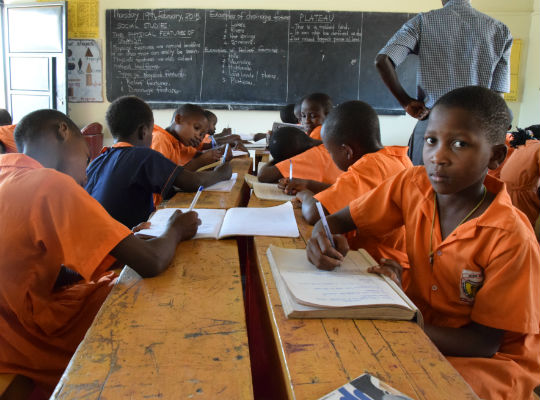 Food, house and workspace:
The project provides you every morning with an egg and hot water for breakfast, additional things have to be bought yourself. There is lunch at school (rice and beans, and each Friday there is special meal: Matoke with beef), in the evening there is a full diner cooked for you.
When you stay Up4S provides a house help who cleans the house, does the dishes and the laundry (except underwear).
Your accommodation is on the project compound. There is place for 4-6 people in a room. When there are enough rooms available, you can ask for a room of your own.
If you want to work with Wi-Fi, there is limited Wi-Fi connection available at Hoys College (Secondary School) that is on the same compound.
How can I apply?
When you want to do your internship in Kids Gear Primary School you can contact the organisation via email or phone. They will make sure to provide you with contact details of their project manager in Uganda. He/she will send you useful information for your stay at the project and will answer all your remaining questions.
Before I got to Bukomansimbi (Uganda):
Before I got to Uganda, I got a lot of information about our stay in Uganda. For example the costs of the stay (information about the house, food etc.). I have written a lot of emails and had to do a few things before we got here, for example I have to get an mosquito net, all my vaccinations and skirts. You have to be formally dressed when you teach in front of the class.
Vaccinations:
Before you go to Uganda you have to get some (expensive) vaccinations.
Examples of vaccinations are:
Malaria
Typhoid fever
DTP
Yellow fever
Hepatitis A
Hepatitis B
Cholera statement
Bukomansimbi:
Bukomansimbi Town is a village in de Bukomansimbi district. The next big city is Masaka. Bukomansimbi has around 1500 residents and it is the only village in the surrounding with electricity. The houses are small and made of locally made stones. In the surrounding of Bukomansimbi there are some smaller houses made of clay. A lot of people live from their farm.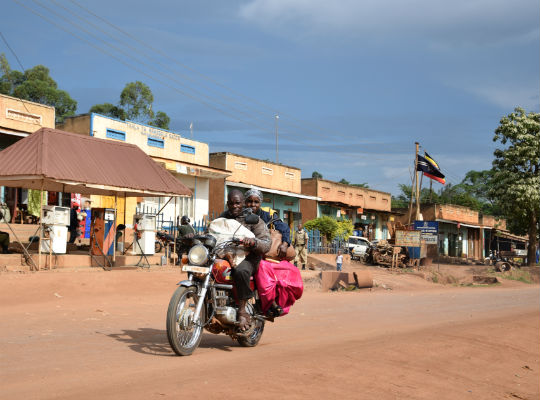 Shopping:
There are some small shops in Bukomansimbi. Mama Kalule is an example of a good supermarket. She has some sweet bread and other small stuff like rice, water and soda's. When you need salted bread, peanut butter, jam or something like that. You have to go to Masaka which is 45 minutes by public means.
Transport:
In Uganda there is a good public transport system and it is nog very expensive. When you go with public transport you need to remember that in Uganda there is always room for one more person in the taxi/matatu or bus. The matatu is the most common mean of public transport. This mini bus, which normally would have room for 10/12 people, carries up to 16 people. You can also choose for private transport. You can find private taxi's everywhere and they will bring you anywhere you like.
Also for the smaller trips there are boda boda's. Boda boda's are motor taxi's. In Kampala (capital of Uganda) boda boda's are allowed to carry one passenger, in Bukomansimbi and other parts of the country you can also sit with two or three passengers on the boda boda if you'd like.
Life in Uganda:
Ugandan people are very friendly. People shake hands and and you how you are every time you see them. Ugandans call all white people Mzungu (white person) when they see them. The word Muzungu is not meant in a discriminating way unlike how we might interpret it in The Netherlands. When you walk around in Bukomansimbi and Masaka you'll hear it a lot. In the beginning it's strange, but the longer you are in Uganda the more normal it will be.
In Uganda there is a dominant man culture. This means that the woman is subordinate to the man. Traditionally a woman cooks, cleans the house and takes care of the children.
As women you have to cover your knees and shoulders during your stay in Bukomansimbi. It's not done for men or women to wear no shirt in public.
Activities after the internship (when you have time left)
When you are finished with your internship, you can travel through Uganda. It's a beautiful country with a lot to see. Uganda has a lot of things to do. You can go on safari, but it's also possible to go rafting on the river Nile in Jinja. In Bwindi impenetrable it's possible to see gorilla's. In Queen Elizabeth national park you can see lions, hippo's and elephants. In lake Mburo national park you can see a lot of zebra's, warthog's and buffalo's. When you love nature and waterfalls you can go to see the Murchison Falls. It's possible to boat trips in Muchison national park and Queen Elizabeth national park.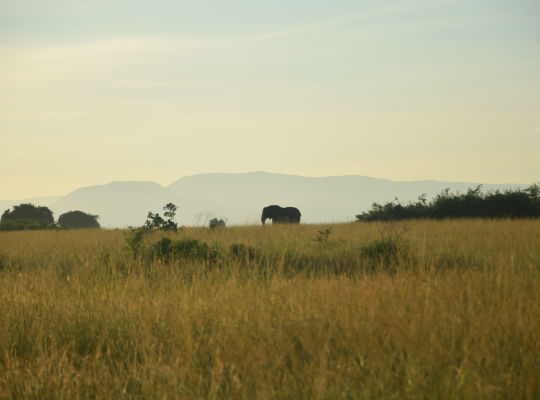 Reflection
I had a great time in Uganda. It's a beautiful country and there is a lot to see. The people are very friendly and want to help you when they can. I've been travelling through Uganda for two weeks and I saw a lot. My internship was good. The children were friendly and want to learn a lot of thing from you. I went with a group of children to the village. Some of the children never saw Bukomansimbi, so that was their first time. It was good for them to see the village and learn new things. When there is a chance, I want to go back to see more of Uganda or maybe another African country.