Else van der Wal, University of Oulu, Finland, Mobility for study, KPZ
In holland:
Contact University:
University of Oulu (Oulun Yliopisto)
Pentti Kaiteran katu 1,
90014 Oulu, Finland
http://www.oulu.fi/english/
international.office@oulu.fi
Contactperson University:
Jani Haapakoski
Faculty of Education, International Coördinator
jani.haapakoski@oulu.fi
During orientation days in the Netherlands I heard information about going abroad.
At first I tought about going outside of Europe, but then I figured out that it was very expensive.
Then I heard about going to study at Scandanavië, that's when everything started.
First I had to choose which country, this became Finland.
I searched information about education in Finland and I found that the education in Finland is very good, especially in primary school. Finland is number 1 in Europe on education.
At school we had a presentation about different opportunities to go abroad. In that presentation I saw the University of Oulu. At home I searched on the website and became very excited.
Then I went to our international coördinator Harrie Poulssen, to tell him about my interest in Oulu. He was very excited.
But he told me that I needed to write a motivation letter, so I wrote my motivation letter.
After that we had a conversation about my motivation. This was good and I had my temporary GO!
Then started the kind of boring stuff, filling in al the papers.
We had to think about a lot of stuff like:
- Financing (DUO)
- Temporary stop for the travelcard
- Insurance
- ID or Pasport
- Housing (PSOAS)
Housing is arranged trough PSOAS, you can look on the site of the school. www.psoas.fi
- Creditcard
- Learning Agreement (choosing courses, that's fun)
- Contact the University (to apply, ask the international office at KPZ)
That's it!
In Finland:
It's already been 2 months that I came here in Oulu and time flies by.
So many things have happend and I already have seen so much.
At the beginning that we (Merel, Evelien and I) came here at was -20. And I can tell you that is very cold.
Luckily I had enough warm clothes with me. Before I came here I had a little contact with my Kummi. This is a person that helps you at the beginning of your stay. Well if I can be honest, my kummi didn't do a lot for me. She got me my key and a finnish sim-card and some basic information, like whiche busstop I can take to the city and to school. The rest I all found out with Merel and Evelien. Because my Kummi only told me about one supermarket that's almost across from our building. What she didn't tell was that this supermarket was very expensive and when your a student you always want to know the cheapest supermarket. Lukily my roommate found out on her own,that there was a different supermarket nearby and that it was much bigger and cheaper. Later on we found the lidl and now we buy there our stuff.
When we first got to school for the oriëntation program, we were a little shocked. The school is so big, we found out there are more than 16.000 students, well that's a lot different then our own school, haha!
At orientation we found out that we need to register for our courses that we selected, but there was a possibility that our learning agreement could change, because some courses had selected places. In the end we only had to change one course. The courses that we followed were:
Human Development
Society and educational institutions
Educational philosophy and ethics
Comparative Education 2: Europe
Professional English
Inclusive and special education
Early learning in multicultural contexts
Ethics
Basic of art teaching
For the first two months we didn't have that much classes. That's why we could do some nice things. I went on a ski-trip to Svanstein (Sweden), this was organized by ESN. Skiing at -24 degrees, I will tell you that is cold.
I also went to Finnish Lapland with some friends and we had some nice weather -27 degrees, and we also saw for the first time the Northen Lights, that was amazing! But I will tell you Finland and Lapland is something everybody has to go to, certainly in winter. It is so beautiful and special.
We also had a lot of party's. ESN (Erasmus) organizes so many events, so you can choose where you want to go. At the beginning I bought the ESN-card, this was 5 euros, but very handy because you can get discounts or free entrance at party's.
(Svanstein)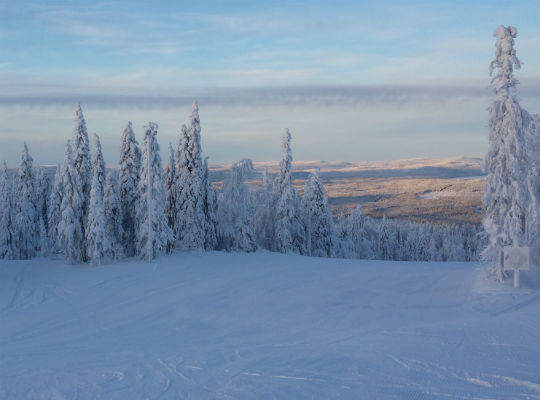 (Northen Lights in Lapland)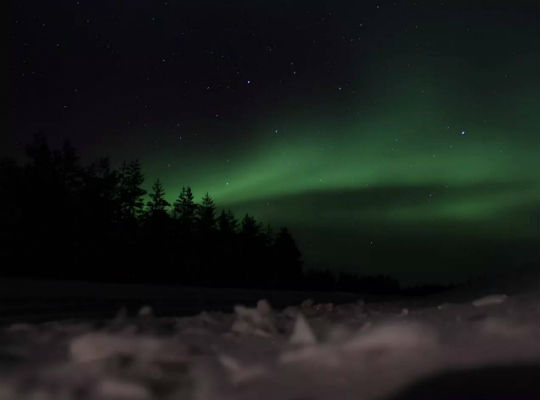 March -May

In the first week of march my parents and sister came to visit me, because I had one week vacation.
This was very nice, I went again to Lapland, but this time I did a Husky ride and went on a snowmobile. I also have my driving license for riding a reindeer, so next time I am qualified to drive again.
After the week of vacation, our school schedule became a lot busier. This was also nice, because we had some new courses that started. In one course, Early Learning we had a guest speaker, and yes she came from Holland (they are everywhere) it was Helma Brouwers. And we found out that she also teached at KPZ!
Also in this time the course Basics of Art teaching started and I was very excited for this course. We did some cool things and I have so many new ideas that I can do when I am a teacher.
In march we had again a nice trip organized by ESN. We went on the pirates of the baltic sea. We were on a big boat dressed as pirates going to Stockholm. It was very nice.
April was the month that we finished a lot of courses and we were almost done by the end of april.
At the end of april there is also a very big party in Finland, it's called Vappu! In oulu it was a two week celebration, every day there was a party, so you could choose where you wanted to go. At the 30th of april was the biggest party for the finnish students, and of course we were there.
* Tip: buy a Overall, every student has one, each guild has there own color! (ESN has a blue one, that's the one that I have to)
After Vappu my brother and his girlfriend came to visit me for a couple of days, this was very nice.
On the 6th of may we had our last exam and that was also the last time we were at school.
For the last three weeks in Oulu it was:
- Goodbye party's, having some last fun times with the friends that we made these couple of months.
- Visiting a Finnish primary school (very informitive)
- Going on a trip to Helsinki, Tallinn and Iceland and this was awesome.
- It never gets dark anymore
- Packing and cleaning... :(
(Husky's)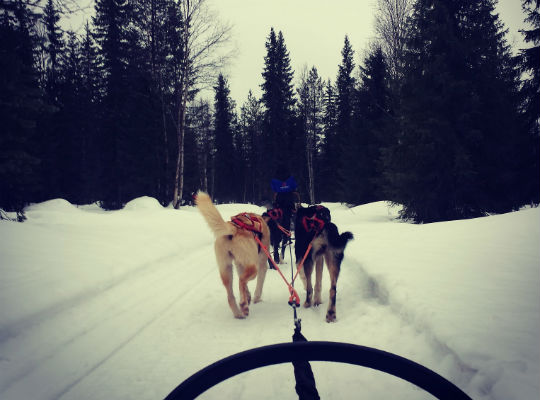 (Oulu has one of the most beautiful sunsets and sky's I have seen)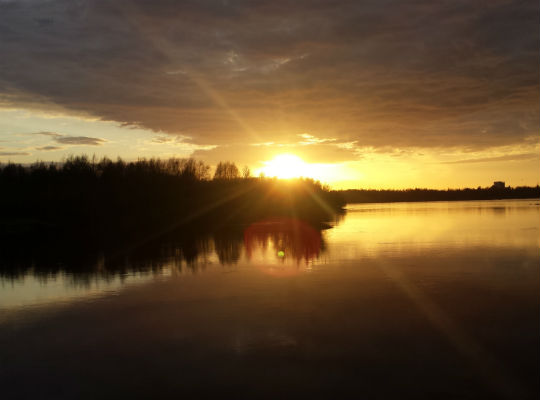 These 5 months in Oulu were amazing! It was an experience that I will never forget. I learned a lot, about the Finnish school system and of course a little bit about myself.
At the end of my ebook I will have a short financial report of what I spend these 5 months. But I did some extra's and of course these things cost a lot. So save money before you go on this experience, so you can choose activities that you want to do, because yes these things that ESN organizes costs money!
Beforehand:
Ticket 365
Deposite + registration 400
In Finland:
Groceries 5 x 80 = 400
Buscard 5 x 40 = 200
Rent 5 x 286,35 = 1431,75
Unionfee 48
Studentcard 15
ESN-card 5
Total 2864,75
For the extra's I probably spend more than 1500 euro's, but like I said, you can make it as expensive as you want!
Yours sincerly,
Else van der Wal